Galderma celebrated Skin Awareness Month and I was invited to be part of it, in-fact skincare junkie in me had a great time there. There was a Panel discussion with a few Social Media Influencers and Skin doctors on the panel and they discussed everything skin. Needless to even mention since it's my favourite topic I was all ears. We played a skin quiz and yours truly was like an eager kid there who knew all the answers .
Dermats have always fascinated me , one may think one knows enough but when you talk with experts you know it's not enough. Like they discussed how too much exfoliation isn't good for pigmented skin and why PH of your skin is important . How a lot of people wait till skin has issues to start taking care of it and I am one of those people. I had great skin because of genetics but then factors like lifestyle , environment and stress wreaked a havoc and took me a while to make peace with now I need to take care of skin. Went to Dermatologists for advice and then over a period of time through trial & error, experience and research and of course Dermat advice and prescriptions .
The key topic of discussions that day included acne and pigmentation , two of my major skin concerns.  I got to know that over exfoliation could make hyper pigmentation worse , well I didn't know that, it was an education for me .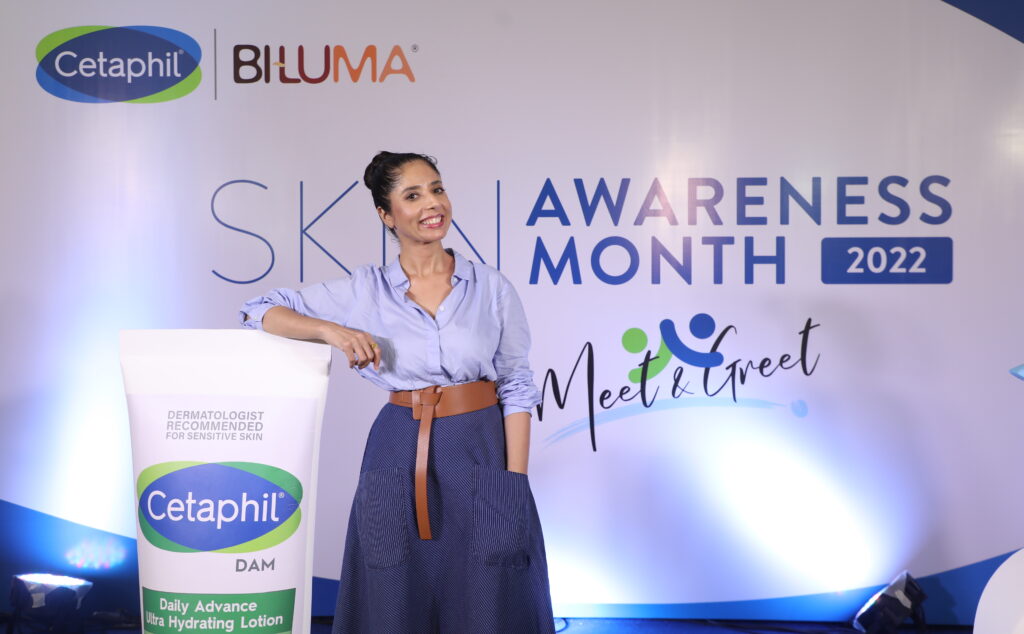 Sometimes all we need to do is care for the skin and use products that are formulated after considerable research for skin concerns.  Later that evening I got to take home and try one of my favourite skincare brand's  new formulation products, Cetaphil has been a personal favourite and so often recommended to me by dermats I have seen over a period of time for my skin issues. So what's new , they have new formulation and have added gentle ingredients such as Glycerine that is known to improve  Hydration, Niacinamide for Brightening and Panthenol for moisturizing . Say Hydration and I am sold. 
DAM (Ultra Hydrating Advance Moisturizer) from Cetaphil is a moisturiser , it contains a unique blend of shea butter & macadamia nut that provides 24 Hr Hydration and I can vouch for how effective it is as I have been consistently using it for years now. They also have a sunscreen Cetaphil Sun, one can use SPF 30 when indoors and SPF 50 when outdoors, the plus point is that it doesn't leave any white residue after application which is problem with lot of sunscreens and Cetaphil Sun is also water and sweat resistant which means you can use it outdoors in summers or while swimming without worrying about your sunscreen wearing off.
One cannot not talk about the iconic Cetaphil Cleanser or face washes if I may. If you dry skin then you can use the Cetaphil Gentle Skin Cleanser, it's gentle and effective  removes impurities from the skin and doesn't make the skin dry. Cetaphil Oily Skin Cleanser is formulated for oily and acne prone skin that removes only excess oil . Cetaphil is gentle and has something for all skin types.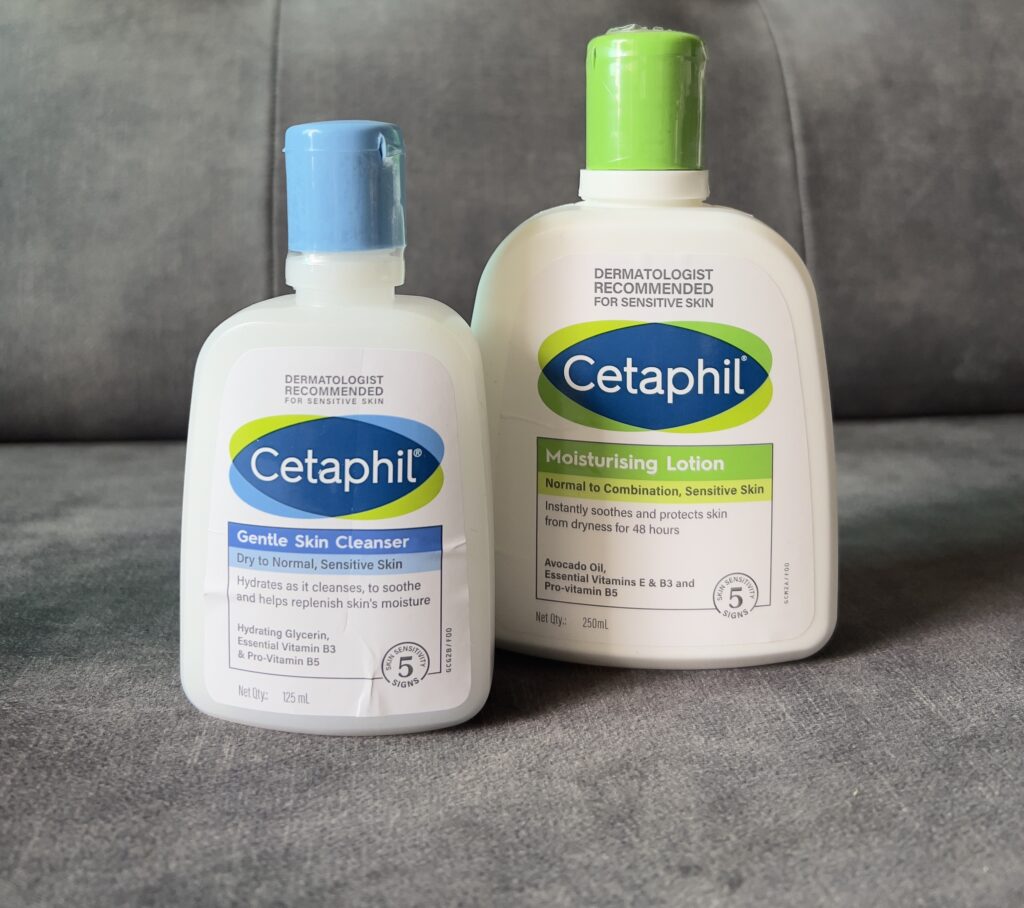 Currently I have an allergic acne bout and guess which face wash is prescribed by my Skin Doctor, well no marks for getting its Cetaphil and thanks to Galderma I already have one . Cetaphil facewashes are just no brainers when it comes to skincare , they are gentle and effective and I say this with a considerable amount of experience of using them over the years.
A good face wash shouldn't leave your face dry and the Hydrating ingredients in it just does that besides cleaning duties it also is moisturising .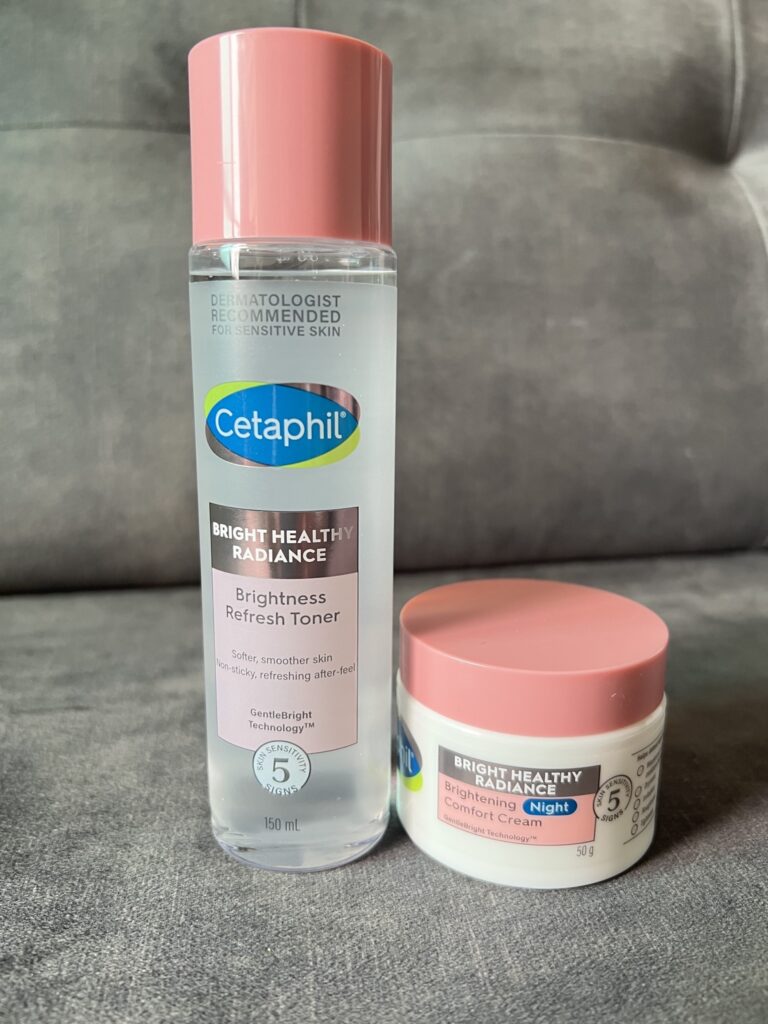 Besides Cetaphil I also got to take home a hamper from Biluma , which is a Galderma brand too. Luma meaning light, Biluma is science based skin brightening , nourishing and rejuvenating range.
Skin's Circadian rhythm is a very interesting concept and its effect on skin was discussed during the panel discussion , any disturbance in that can lead to early signs of aging, hyperpigmentation (I have been dealing with this) , uneven skin tone, wrinkles, laxity, dull dry skin.
So what helps balance Skin's Circadian Rhythm , the answer is Skin Nourishment, Brightening , Rejuvenation and protection and Biluma just does that, it's the No. 1 Dermatologist recommended range in the Brightening category suitable for all skin types for a healthy, bright, and glowing skin by balancing the skin circadian rhythm. I have started using the products and already see visible difference in my skin , it surely has brightened .
Like I mentioned I have been dealing with hyperpigmentation and I don't even know why I got it , I don't have genetic history neither did I get during my pregnancy and I feel its so difficult to get rid of it . I have tried many products some effective some not so effective and being a firs time Biluma user I can surely vouch for its effectiveness and I already see some change in my pigmentation and I understand importance of consistency when it comes to addressing skin issues , going by results already I am rooting for Biluma to make considerable difference in my hyperpigmentation.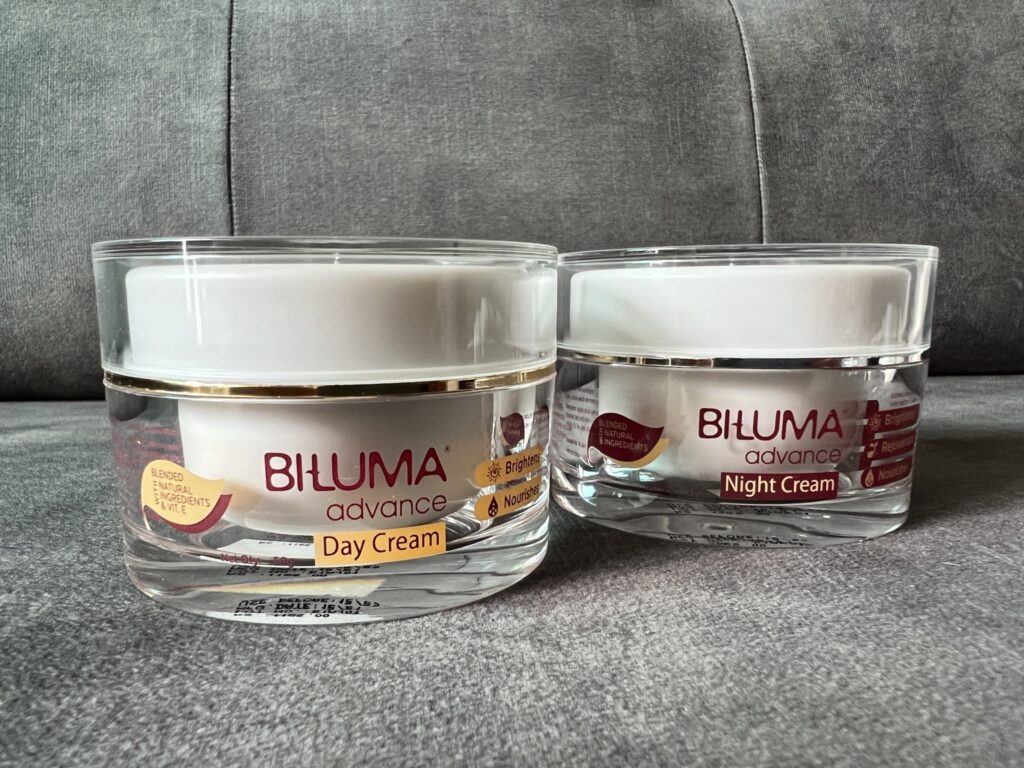 Biluma range has cleanser, creams and lotions. Let me quickly take you through the range.
Biluma advance skin brightening face wash  is gel like , brightening and non -drying. Biluma Advance Skin brightening Lotion is hydrating and gently brightens the skin and evens skin tone. Biluma Advance day cream protects, brightens and nourishes the skin from sun damage , it rejuvenates the skin too. Biluma advance Night cream is hydrating and brightens and evens skin tone along with reducing wrinkles and fine lines . Biluma advance cream for sensitive areas brightens and evens skin tone for areas like underarms, inner thighs and neck .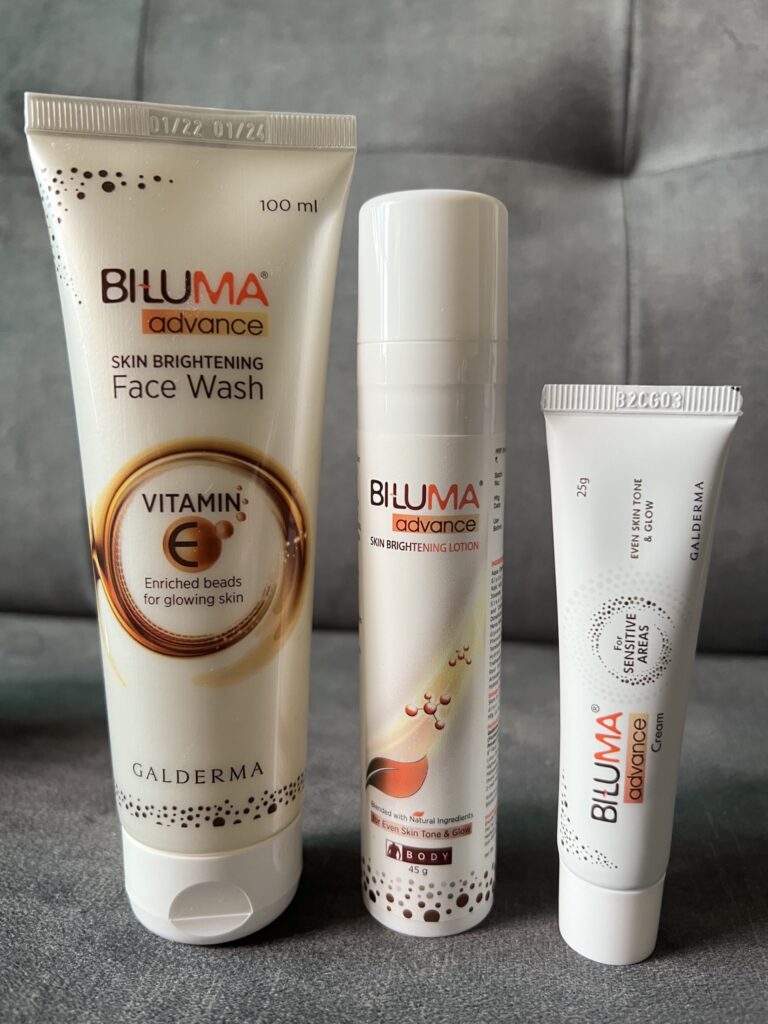 Both Cetaphil and Biluma are recommended by dermatologist and work for all skin types. While Cetaphil has been a regular in my skin care routine , Biluma is a new addition and works on my skin issues that bothers me most, hyper pigmentation and like I mentioned earlier I can already see the difference and I see myself using it regularly .
So have you tried any of these skincare products, do let me know or if you plan to add these to your skincare routine then I will looking forward to your feedback too.
Till then Ciao & happy healthy skin to all !!!