Fashion weeks are always hectic and fun both at the same time, you are so energised to go on the day 1, Day 2 you are a bit tired and Day 3 is when is test of your love for fashion, you drag yourself out of the bed and first say to yourself, okay so its definitely totally okay to not go for a day but then your fashion loving mind takes over and you are all set all the action.
I make it a point to sit through most of shows and totally check out what are all the designers up to. This season was no different and amongst so many designers showcasing on the runway  a few made their mark , some the usual suspects some newer ones …..It sure is a treat for someone like me who loves fashion. This is first in my series of Posts around the Lakme Fashion Week, also stay tuned to my youtube channel for the Lakme Fashion Week Videos.
I just love love Quirk, I just love how creative souls express their quirk quotient. It is most definitely not the most safest route in terms of buyable fashion, you have limited market with only fashion forward experimenting types. Also that it is a very courageous genre, either you hit bulls eye or you just don't…… Period. , It takes courage of a creative soul to design and make such garments and only the fashionably brave and experimenting dare to wear….
My 3 Favourite of the Lot who showcased at the LAKME FASHION WEEK Winter Festive 2016 are……
1. Mr. Ajay Kumar : He is a game changer when it comes to Men's Quirky Fashion Wear. He is doing what not many have dared to and making some heads turn. This season he was inspired by Benaras and interpreted the  essence of the city in his Prints. The interplay of prints with styles like, wrap trousers for men, long tunic shirts paired with Jackets,  he did take things to different level. No wonder I loved every look he show cased and as is a mark of a true creative soul you could see his stamp of creativity in every garment he show cased.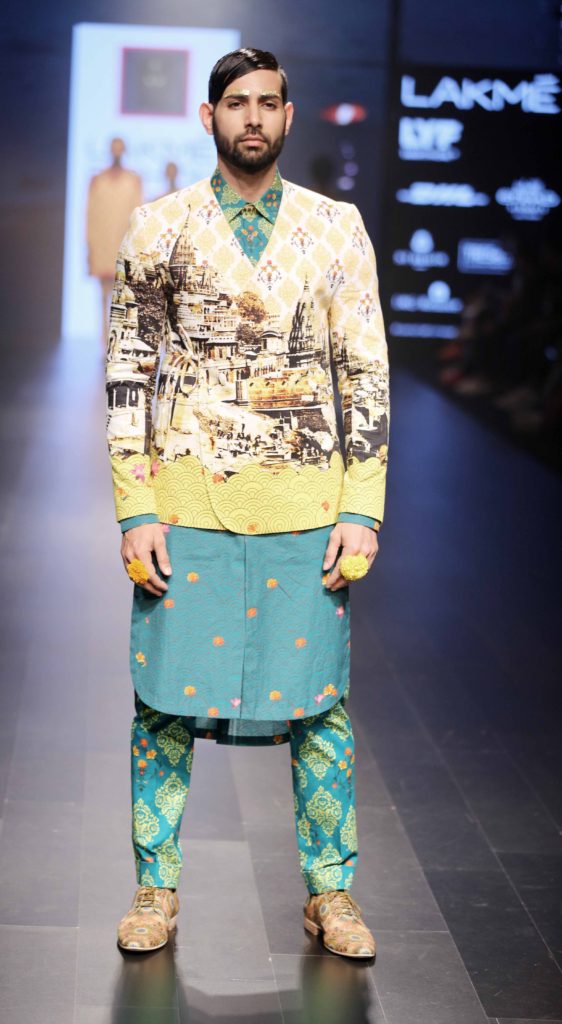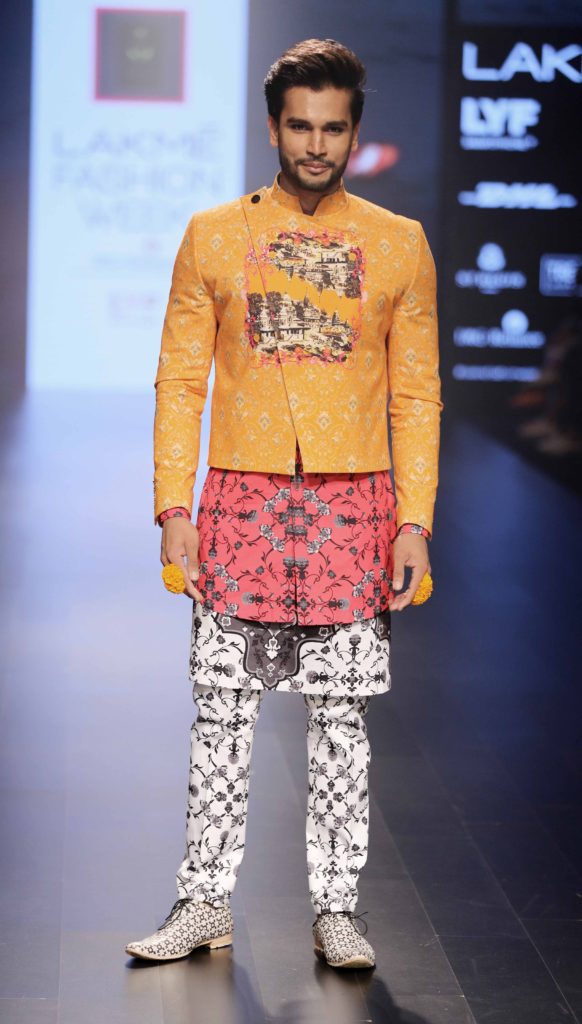 2. Siddhartha Bansal : Its all about money honey and Siddhartha sure had a message in his collection, he tried to capture the constant presence of good and evil in our our lives through his collection . Right from Shesh Nag on the velvet sweatshirt to giving the off shoulder modern twist to his gorgeously quirky printed lehengas/long skirts, his collection definitely stood out. If I had to make a statement I would most definitely wear a Siddhartha Bansal outfit , so from LFW SS 16 to Winter Festive he clearly has held his fort in coming up with some good quirky and fun fashion.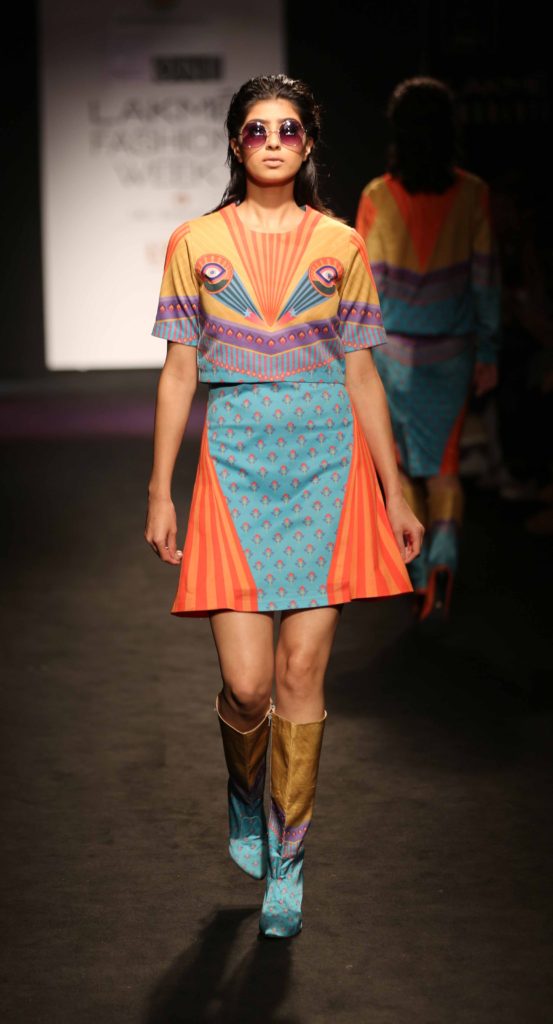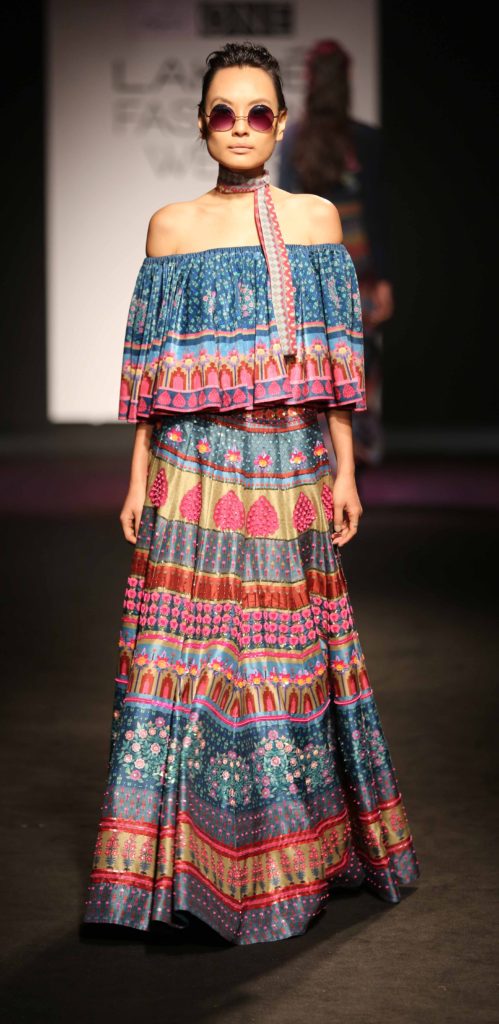 3. Ka-Sha : This is one label that also stood out in the quirk department. Karishma Sahani Khan's quirk is in the subtlety of layering and the tassels that are over the top which clearly like I mentioned earlier tell you from a distance that it is a Ka-Sha , that to me is a true sign of a designer. Her quirk factor didn't rely on prints rather the intelligent mix of styles and fabrics with a dash of her quirk. Totally loved her collection and the fact that she also chose handloom as the base for every fabric. Looking forward to more from Ka-Sha and wear Ka-Sha label a whole lot.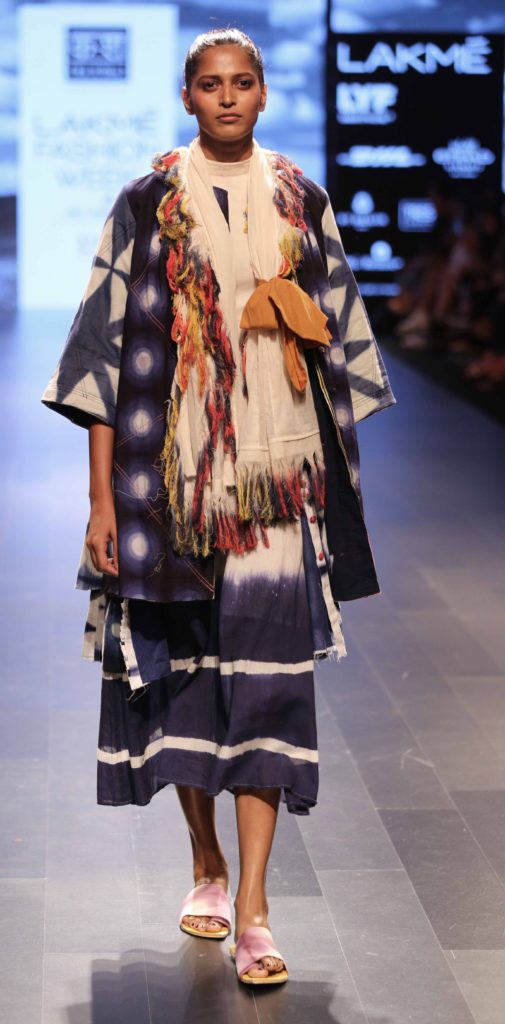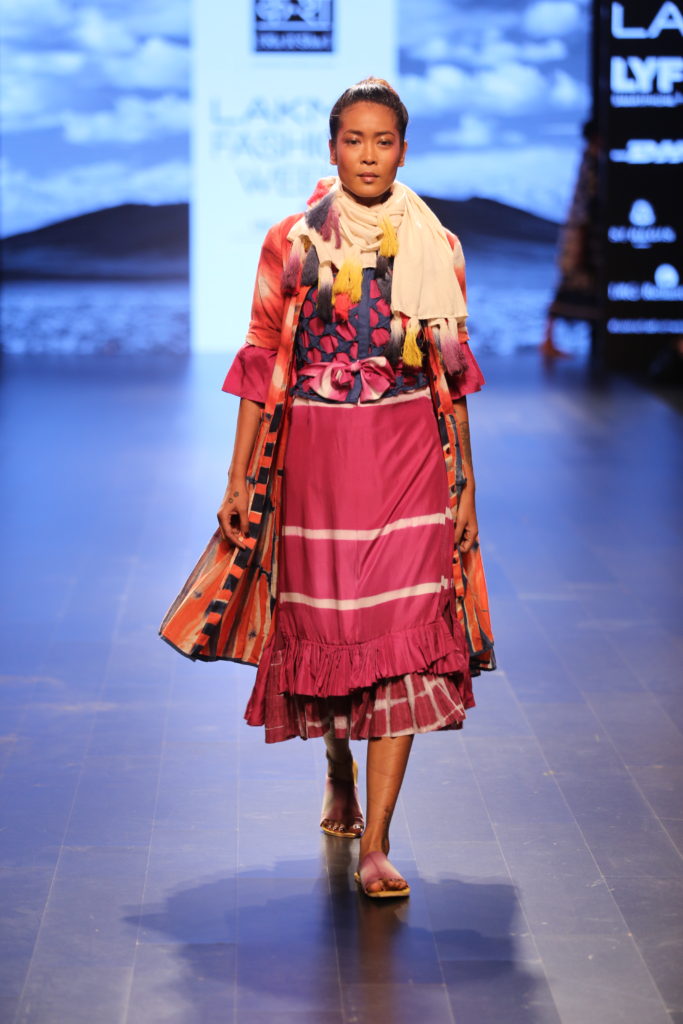 Keep watching this space for more about the Lakme Fashion Week , trend spotting, best designers, fashion diaries ,  trend reports and more… till then ciao … until next time your style coach….Aiana J