Let me first begin with a Heartfelt Thanks…..A Big Big Thank You for your responses and love…I am Overwhelmed with Joy…..keep them coming…..
Not that we girls have run out of fashionable ideas and stuff…. it is just that a little borrowing here and there for stylish things or style Inspiration is always welcome ain't I right girls….:-)
Let's raid the Boy's Wardrobe for some style Inspirations and good thing is that we just don't borrow their style staples  but we can  Borrow or Steal……….😉…. their stuff….lets see which are the 5 Fashionable Things To Borrow from The Man's Wardrobes…… Here We Go….
1. Boyfriend Jeans:  If his pair of Jeans doesn't fit you at the waist maybe it is time to go Jean Shopping…yay….besides being Super Comfortable (do you even need any other reason to wear them)……. they are Fashionable  too….Team them with a Tank or a Tee…Layer them if you feel like ……it is simply Effortless Style…
2. The Pant Suit : It is mostly not possible to get a right fit in an actual man's pant suit…. you can definitely get one customised or buy them off the rack….The Pant Suit Looks Super Chic and Elegant and is almost a Substitute for a Cocktail Dress…..and that you can wear it to far many more places than a cocktail dress…..isn't that Cool and Stylish at the same time…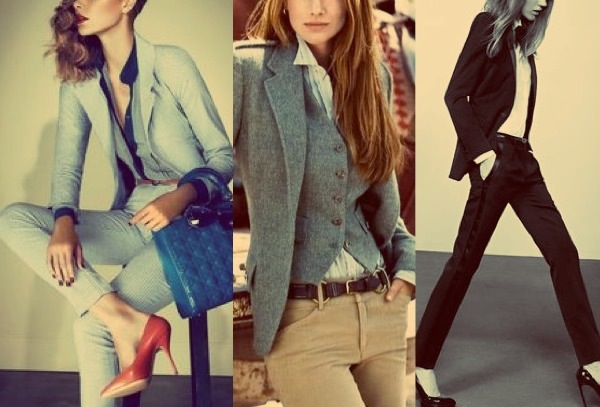 3. The Shoes: Brogue or Oxford Shoes are a Definite Must Have they are Stylish and Fun…….you can style them with pretty much every garment….Be it a Dress, Jeans….Shorts….have fun styling with them all….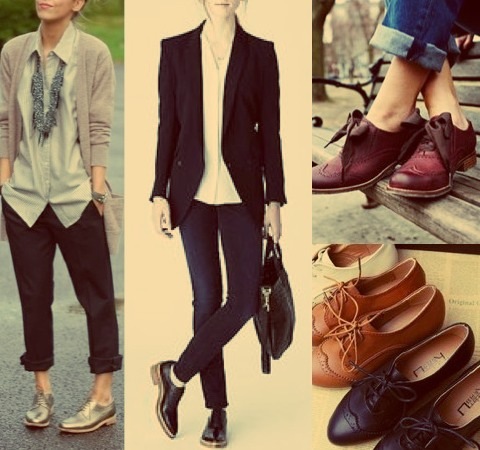 4. Sunglasses & Watches :Their Aviators and their Leather StrapWatches add to the Cool Quotient….and best thing is that you can wear their's and they can't borrow yours…..😉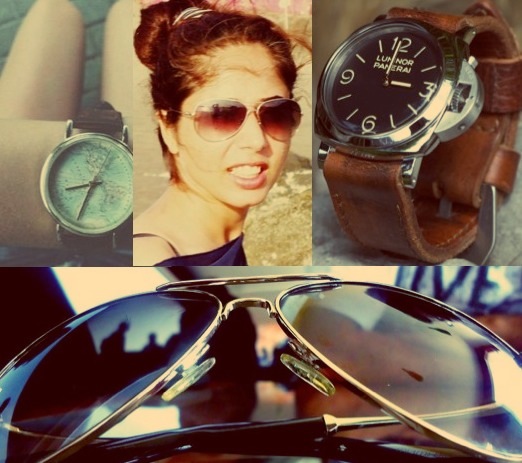 5. Shirts : That is one versatile garment that you can borrow….and  a different one at different times …style them in various ways….Pair it with Leggings or a Skater Dress and a Waist Belt over it  and you are good to go….wear his Denim Shirt like a Jacket over your tank tops…..I can do a whole post on styling them….which I guess I soon would…..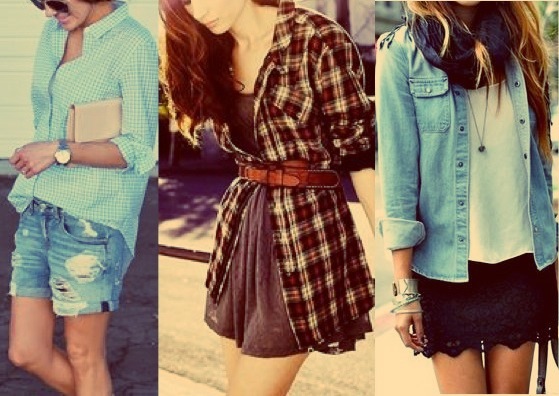 Boyfriend's, Husband's, Brother's or  a Friend's….time to raid his wardrobe…have fun experimenting…send me your pictures in them….I shall be posting mine soon……
…and for all your style queries I am here…write to your Style Doctor……Ciao…..