Black…well enough has been said about the colour and how gorgeous a colour it is ….want to blend in – wear Black…want to stand out – wear Black…when in doubt….wear Black…..
If I could define black….excuse science here…;-)…. I would use one word….. "Versatile"….. wear it to – play it down….or to tone 'IT' up …..no other colour can get your fashion game bang on like black can….
Coming back to when I wore this absolutely gorgeous grecian flowy and yet gothic dress by Designer Vedika M…..Oh boy did I fall in love with this outfit….Oh yeah I did….
It isn't your quintessential LBD (Little Black Dress) and thats what caught my fancy…..those padded shoulders with stud detailing….oooooowooooo….I had a fashion crush……
The sheer(ness) of the dress was another element that had me at the first look…….I wanted it….like really wanted it….
The drape essentially grecian….and  modern stud detailing…with the very 70's shoulder pads….. this dress is so 2017…..
I photo-documented 'The Dress' for my lovelies….you know how much I love to capture my fun fashion moments and share it with you all….hoping to inspire a few of you out there to take some fashion risks and have fun….and give a try to not so traditional ways to dress……
It was an early morning shoot on the streets of beautiful South Mumbai….. to compliment the outfit and to bring out the grunge element I played with  Brown and Black eye shadows to create a smoky eye look….Mascara, Lipstick and Blush…..and me was all set…
I tied my hair back and tight ….put on my majorly favourite Patent Leather shoes…..and I was ready to showcase the grungy cool dress to you all….. I hope you enjoy the 'Black Magic'…..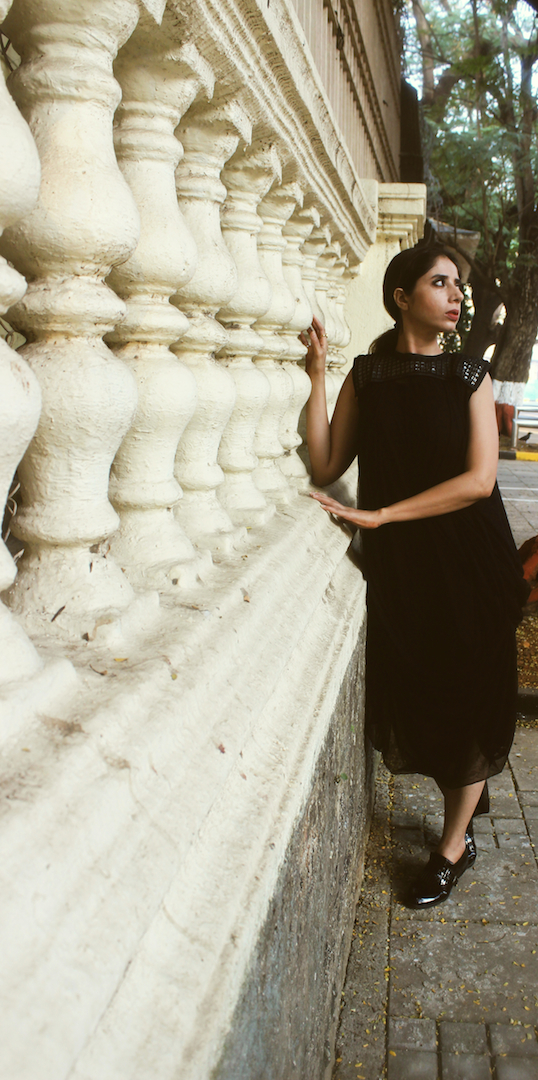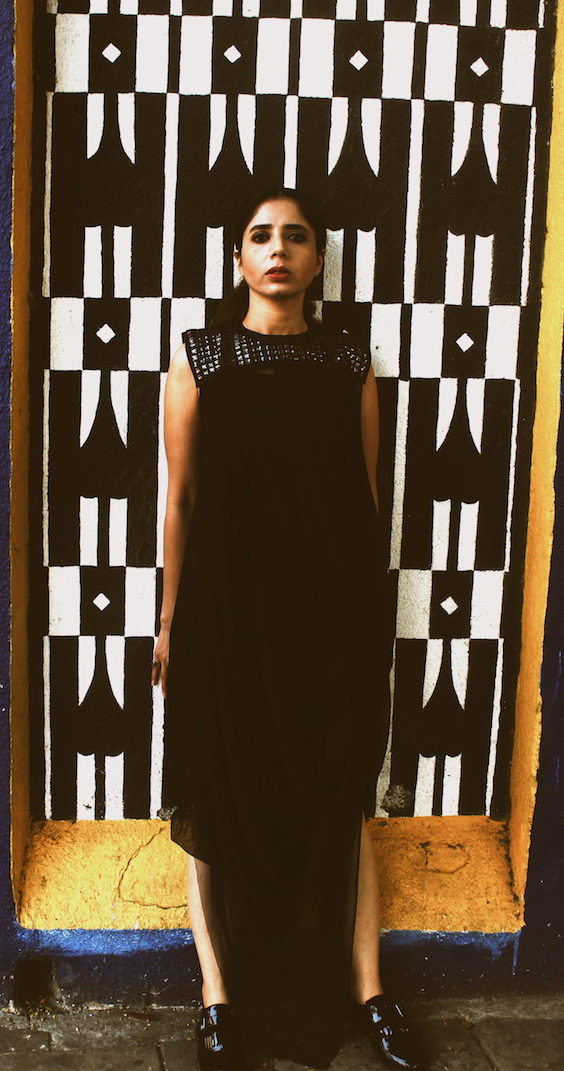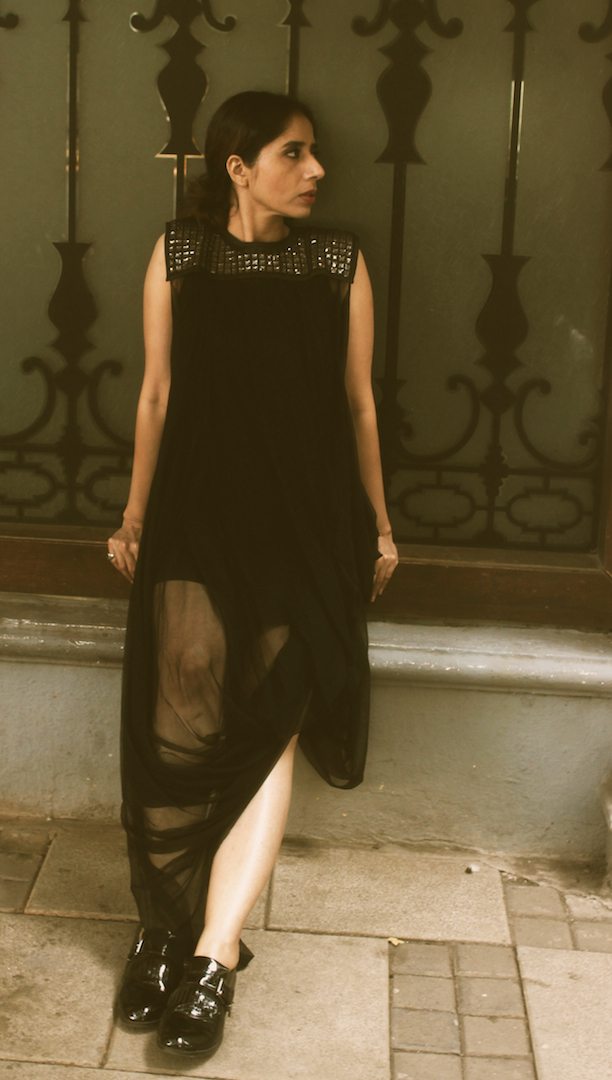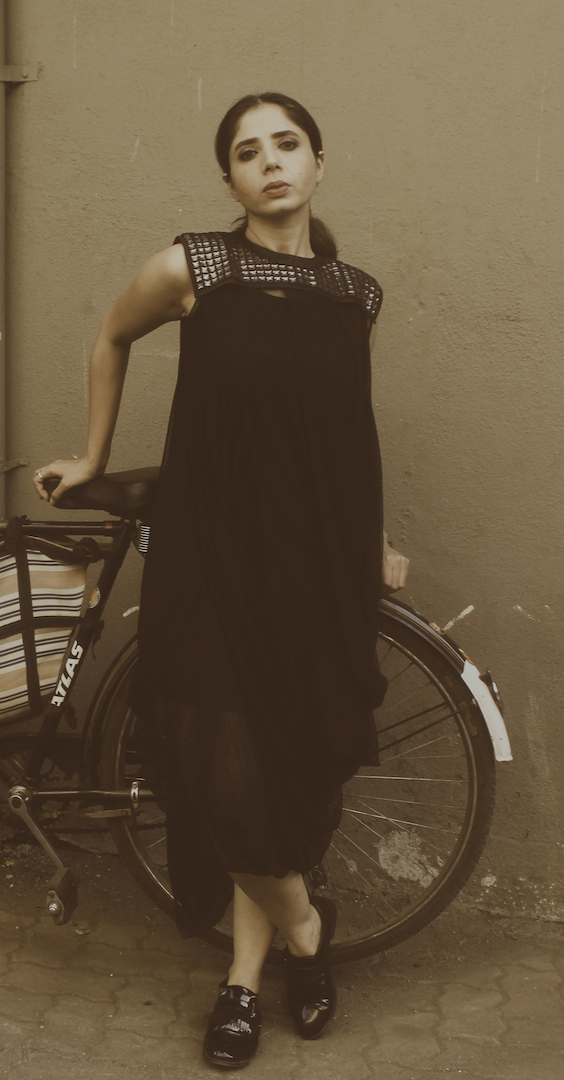 Outfit: Vedika M
Shoes : Koovs
Lipstick – Nykaa
PS: I am soon launching makeup videos on my youtube channel…. Thanks for all the comments and mails and inspiring me to do some styling and make-up videos…… Love you all for being such a lovely readers and for being as inspiring as you all are….. See you On youtube too…..