Scientifically WHITE isn't  even a colour yet it is the most SOOTHING, SPIRITUAL and BEAUTIFUL colour.
It is  summer time and the best time to get your gorgeous whites out.
No other colour enhances any other colour you pair it with like WHITE does.
WHITE is CLASSY, SEXY, STYLISH all at the same time.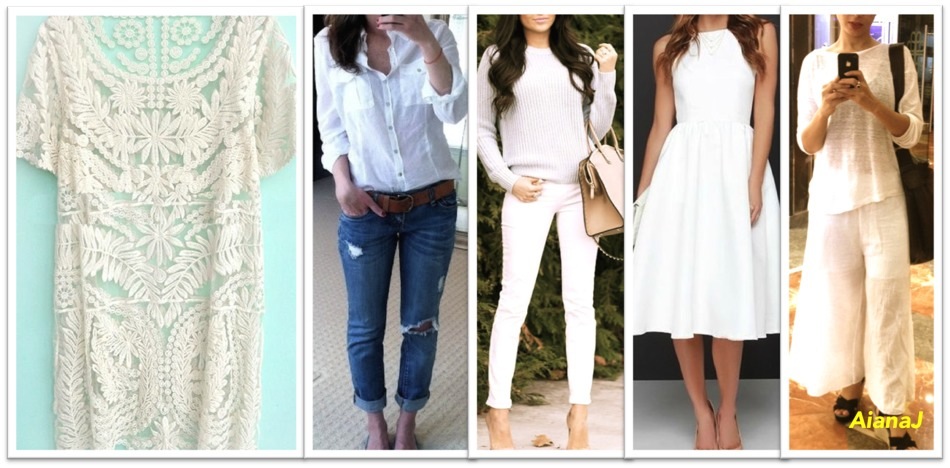 Time for WARDROBE CHECK…if you don't have even any one of these it is time to go shopping…
1. THE CLASSIC WHITE SHIRT                                                                                              
2. KURTA/TOP/TEE/TUNIC/TANK TOP
3. LINEN PANTS/DENIMS/COTTON PANTS/PALLAZOS/CHURIDARS/SALWARS
4. A WHITE CHICKEN EMBROIDERED SUIT
5. WHITE COTTON SHIFT DRESS/MAXI/LACE OR CROCHET DRESS
WHITE  is flattering for everyone who wears , the beauty of WHITE is that simpler your garment more gorgeous it looks. Need any tips on styling your whites or don't know what to pair it with with….just write to me 'm ur Style Doctor..Bring It On…