Hello Hello…. is the soaring summer temperature getting to you because I am definitely melting in this sweltering heat. We cannot stay back in the comfort our homes just citing too hot as a reason to stay back , we gotta run errands , go to college,off to work , go to meetings, hangout with friends , we are people on the go always.
I carry my life savers with me  everywhere I go , these life savers right now are all things  essential and useful for smallest of needs, Like a hand sanitiser for cleaning my hands, a pocket perfume to refresh my self , Sunglasses , Lip Balm and Himalaya Facial Wipes .
Keeping face clean while one is on the go always can be quite a challenge , Facial wipes come in super handy at such times. I have been using Himalaya facial wipes all this month . They are available in two varieties , Aloe Vera & Neem. Here is my review about these facial wipes.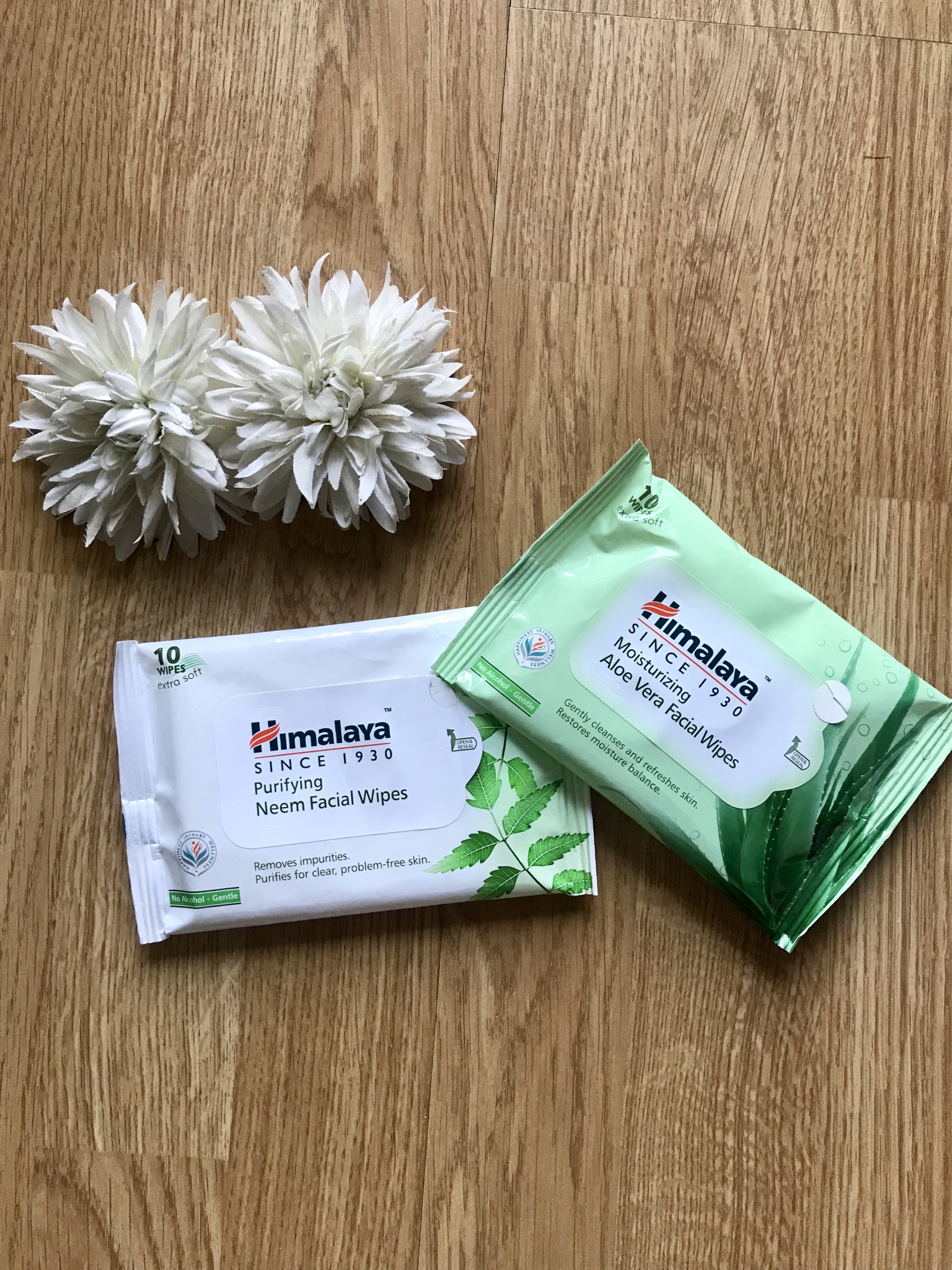 Himalya Aloe Vera Facial Wipes 
The Himalaya Aloe Vera Facial Wipes are are packed with goodness of Aloe Vera. These wipes are moisturising and soothing for skin and remove dirt effectively. They are easy on the skin and I use them to remove my makeup often as the natural ingredients of the wipes cleans the skin gently and a big plus is that they do not contain alcohol .
The wipes are soft and the packaging ensures that the packet is resealed well after pulling out the wipe which locks in the moisture and helps retain the freshness of the wipes. After use you would feel no dryness and skin feels soft and moisturised. I even Use these wipes for cleaning my hands and I love it particularly because it cleans and moisturises all at once.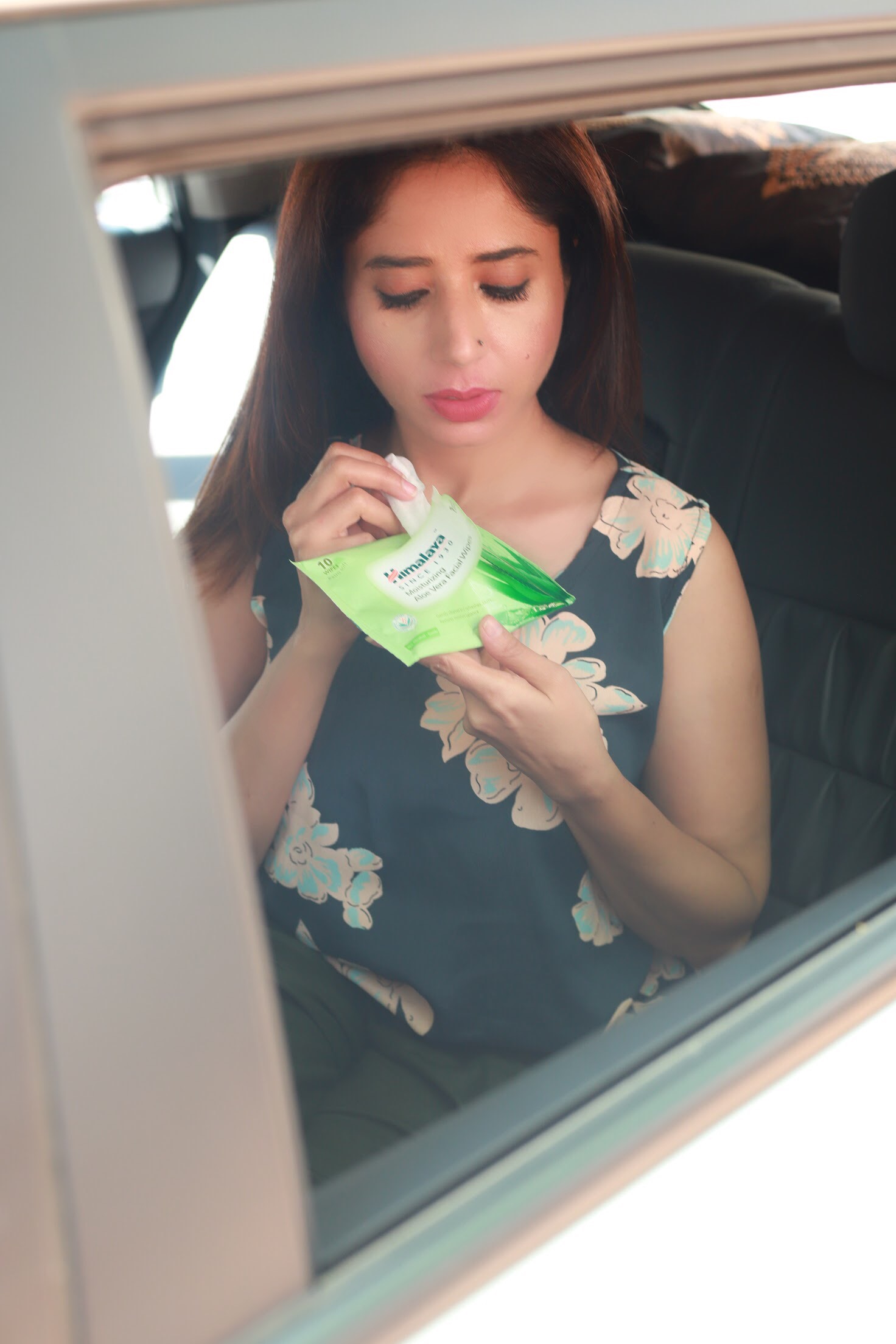 Himalaya Purifying Neem Facial Wipes
Another variant of the Himalaya Facial Wipes is Neem. Now these are infused with goodness of antibacterial Neem and Turmeric that helps in keeping skin clean and fresh. These come in very handy to remove makeup after a long day when I am pure lazy or too tired.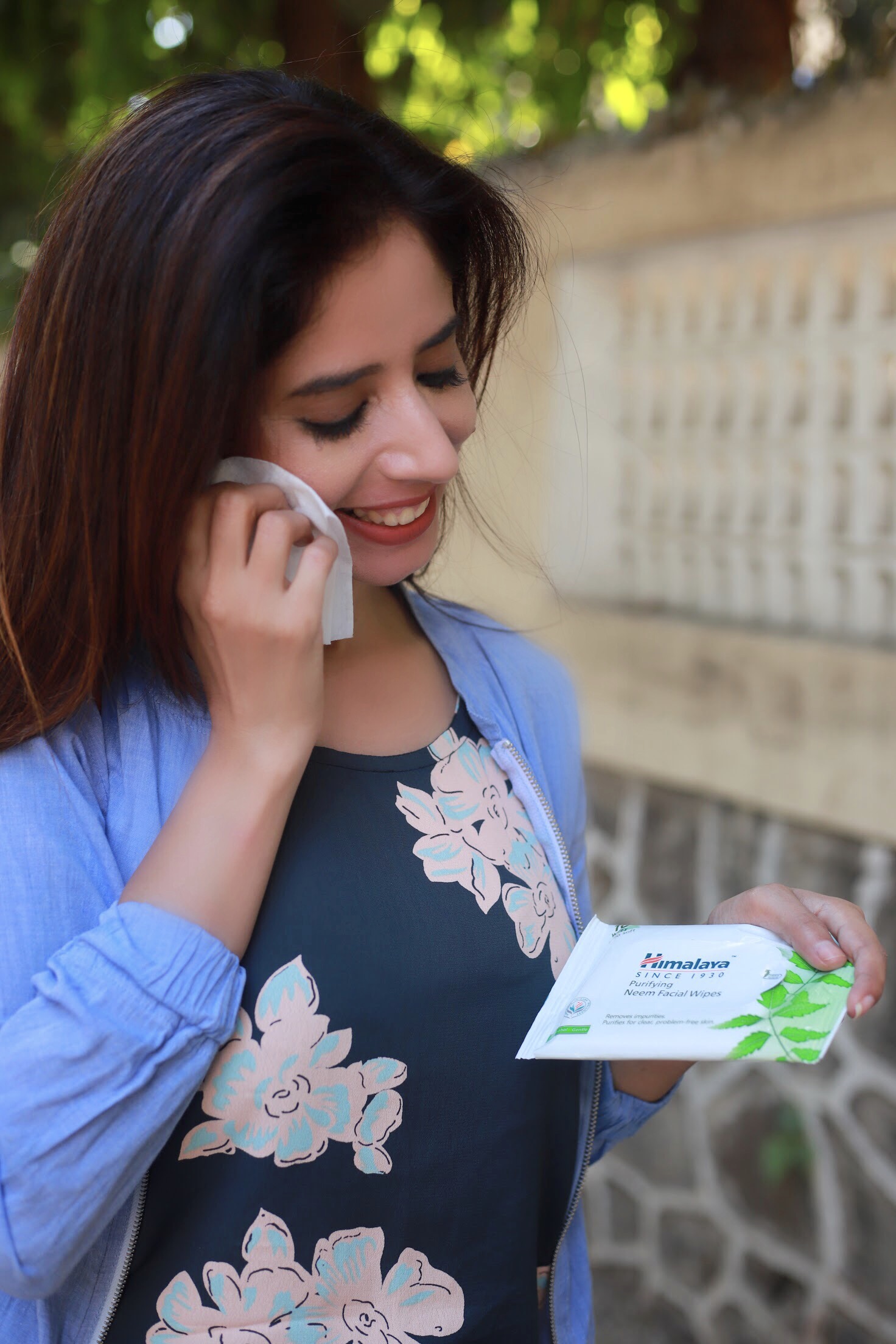 These too contain no alcohol  and soft hence gentle on my skin making them my go to wipes . I use them to clean my face of dust and grime even when I am not wearing any makeup and just out in the sun . The packaging ensures that the packet is resealed easily to keep the wipes fresh .  The feel of fresh wipes on my face feels amazingly refreshing while you are on the go and want t feel and look fresh instantly.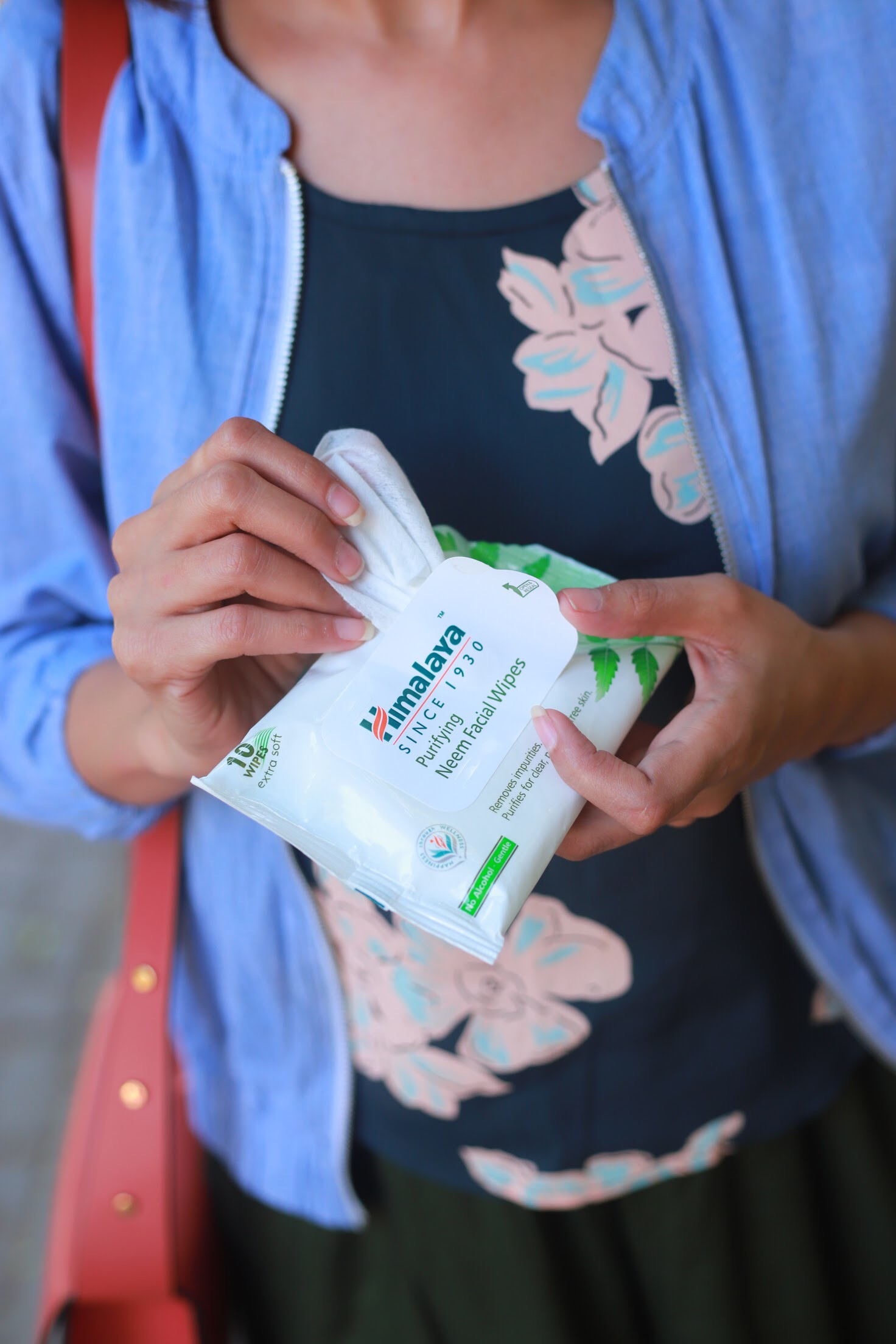 Here's to bracing the upcoming summer woes in style…. Cheers until next time….
SaveSave
SaveSave
SaveSave
SaveSave