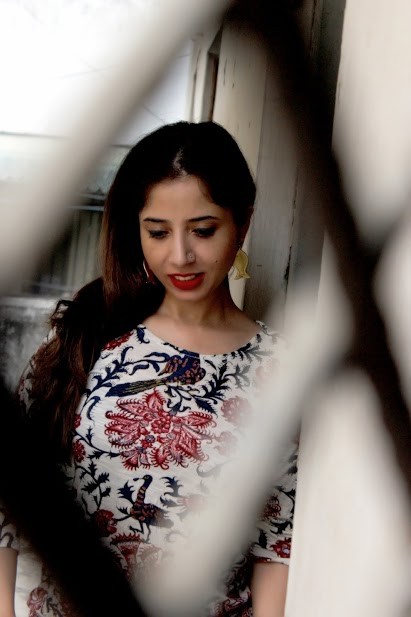 A pair of jeans are the most style-able garment ever even if styleable isn't like a word word but I couldn't think of any other apt description for pair of good 'ol pair of jeans. They are like your best friend, always there and older they get, snugger they get and it just helps that they are the only garment that look cooler when torn and distressed, this friendship of style goes a long long way…. it is a regular day and I picked my current favourite printed top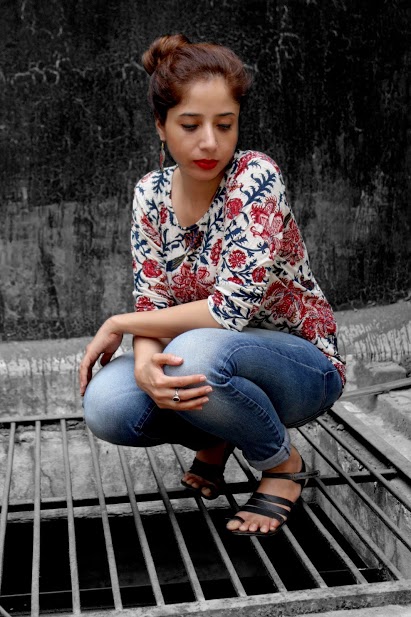 I loved this top, it is basic and has a beautiful bird and wild flower motif print all over  and I just love anything that has the Indian essence to it, be it print or a traditional indian textile I have a weakness for all that. This was a gift from a dear friend who just knew that I would love it, I guess she knows me too well. The top was love at first sight and ever since I have laid my hands on this  top I have worn it whole lot of times as it is super super comfortable and a no brainer when it comes to getting ready in a jiffy wearing with a pair of jeans, shorts , skirt or a flared pant, I wear it with them all.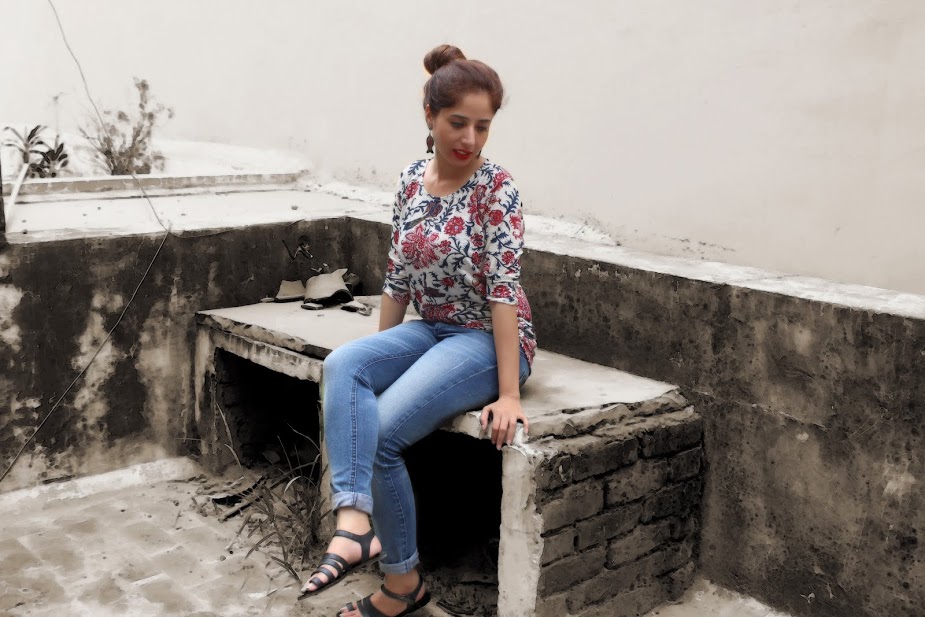 I just love fish the most as a motif when it comes to accessories, these earrings were love at first sight and I picked all three colors I found and needless to say that I have always been  complimented upon wearing these lovely pair. These are so gorgeous and have a old world charm feeling to them which I totally love about them.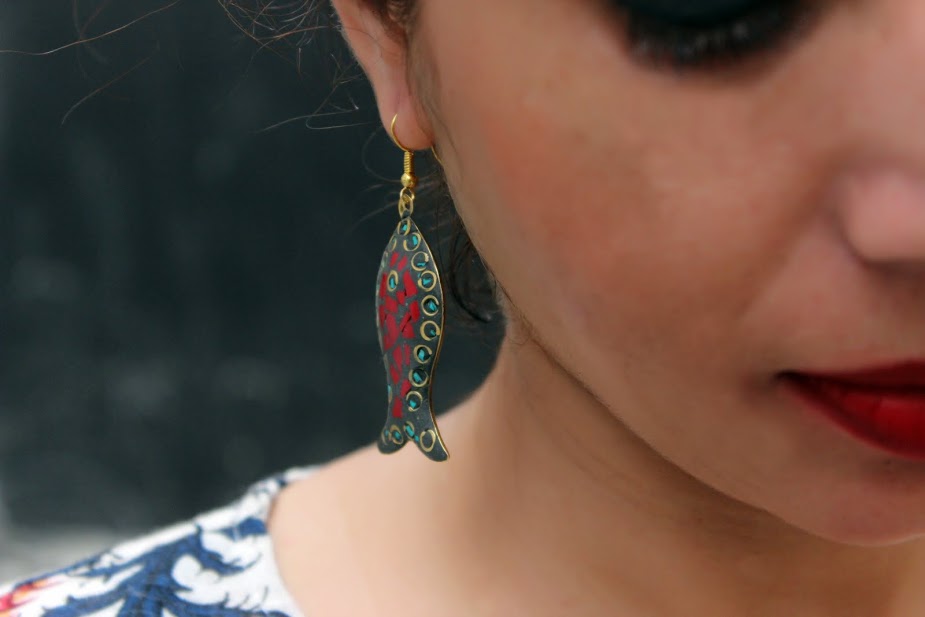 Nothing can take your style Q higher than a great red lipstick. Red instantly brightens a regular look but you need to choose the right red because  a non complimenting red lipstick can make you look like trying too hard to wear red types, choose the one that enhances your skin tone instead of looking like it has been imposed on you. You should be patient with trying and select the one you feel suits you the most and not pick the first one you could lay your hands on, I love my Mac reds, you can give it a try too…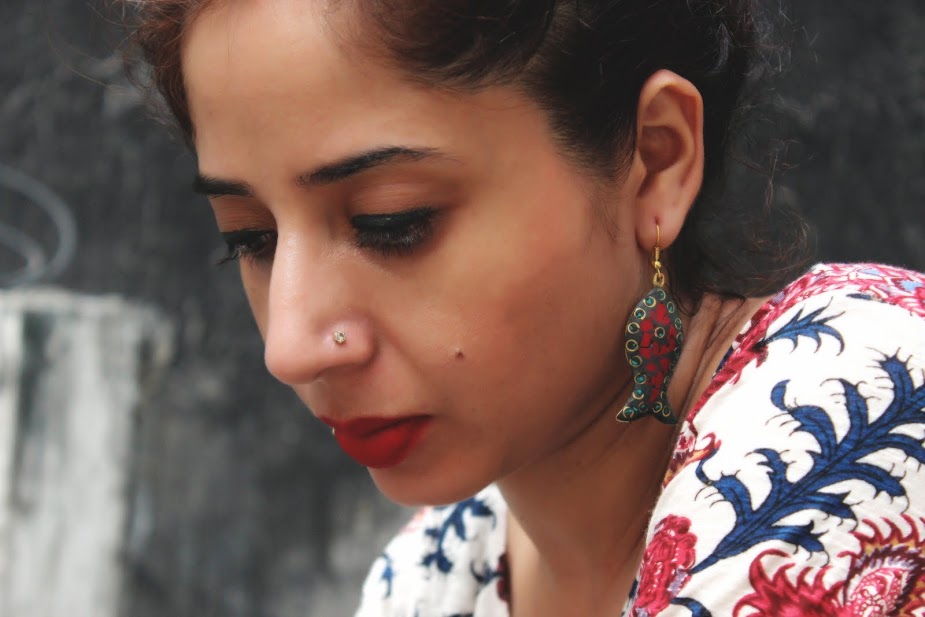 The sandals are basic with straps and could be worn with a gamut of garments. These one's I had picked from Forever 21 which is my favourite destination to go look for fun footwear.
A pop of red and a fun accessory added just the little extra swag and took this look from everyday normal to everyday fashion statement for a casual day, you could pretty much go shopping to a dinner with friends in this it adds a dash of very simple drama just enough to keep it simple yet interesting .
Let me know if you found your red lipstick or if you have any style query at [email protected]….ciao
Picture Credit: Rahul Vansh
Jeans : Mango Jeans , Lipstick: MAC, Sandals: Forever 21